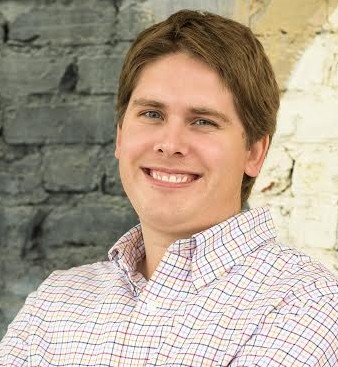 Licensed Realtor in TN and VA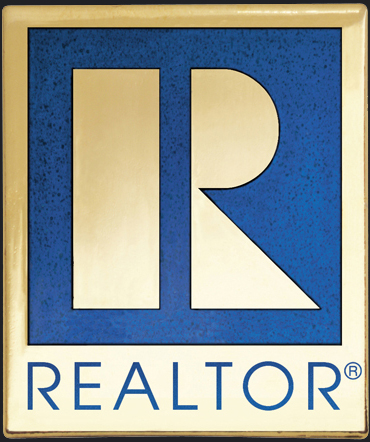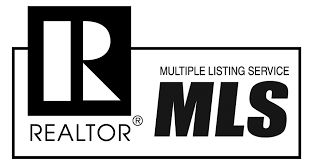 Search the Market through my site:

Cedar Grove Properties LLC is a real estate company headquartered in Abingdon Virginia. The company is multi-faceted, offering rentals, sales, taking on renovation and restoration projects of old homes and also engaging in new residential construction single homes and development projects. The company offers for rent; Condominiums, Townhouses, and Houses. These rental properties are located in Abingdon VA, Bristol VA, and Bristol TN. The company offers quality and well maintained residential rental units at a reasonable price within the Abingdon and Bristol market. Real Estate sales are conducted through co-owner Andrew Neese, an agent and licensed Realtor with Prestige Homes of the Tri-Cities, a large Regional Real Estate agency. Cedar Grove Properties LLC is a family owned company started in 2005.
Aside from running Cedar Grove Properties, a private company that I own, I work at Prestige Homes of the Tri-Cities as a Realtor/Independent Contractor. I have been working in Real Estate for 11 years now and have been involved in every facet for clients and for myself. Being involved in every aspect of Real Estate is an edge over many other Realtors in my area. Not only do I buy and Sell, I work on houses. My passion is Renovating homes and taking a house that others would walk away from and transform it into something amazing. From my start in building new homes to sell, to restoring the old, helping others find that place to call their own or walking sellers through difficult times trying to sell, I have been fortunate to enjoy a great career in this industry so far! I look forward to all the new people I will be helping along the path in the future. Read my Bio below to get to know me.
My Beginning
I was born in the Southwest Virginia and the Northeast Tennessee region and have lived and worked here all my life. I have been an Agent in VA & TN now for over 11 years. I started in 2002 with an internship at a local bank training for a career in Mortgage Lending . At the end of my training, I started realizing that my love for housing extended well beyond the desk.
I decided after my 2 year internship that I would pursue a career in Real Estate. What started as a desire to be out looking at houses with clients, quickly grew into becoming involved in most every facet of the industry for clients, and also myself. From navigating long drawn out commercial study periods, to helping people sell their home, to finding buyers a place to raise their kids, I have been fortunate to earn a hands on education in every facet of my industry since 2004.
Building an Education
Since my start in Real Estate, I have had an unquenchable thirst to know everything about the structures we all call HOME. I love architecture, finish carpentry, studying building periods and styles, I enjoy working on Real Estate development projects and even working in interior design. In 2004, I felt there was no better way to gain an education than to start building houses to sell. With a fresh license in hand, I put together an LLC and partnered with a great builder in my area to build and sell homes.
Most of my first year was spent running back and forth from construction sites to showing appointments. I would pull tape for footers or help set walls and then run to meet with clients. At night, I was pouring over blueprints, designing interiors on grid paper, coordinating workers schedules and reading everything about building houses I could find. My first year in Real Estate, I sold approximately 2.5 million dollars' worth of Real Estate as an Agent. In subsequent years, I was a multi-million dollar producer. During the first few years, I learned everything about how a house should be built. In later years, when I began renovating older homes during the slow times, I learned how to bring a house back to life. The knowledge and cultivation of talents through hands on experience in construction has proven over the years to be invaluable in my role as an Agent.
Investing in my Community
In 2005, I found that a number of my clients trying to buy homes were in need of short term housing, but had few options. On a number of occasions I tried to help find rental property only to come up short as well. What I found, after a little research, was that my area had a very large gap in rental property. The obvious solution was to create some options for my clients. I began to provide a service early on that could house my buyers while we looked for their perfect place. What started 10 years ago as an idea to fill a gap for clients, has developed into a nice portfolio of homes, townhomes and condos that I use to offer a service to clients and the public. Over the years, many of my clients have enjoyed the seamlessness of a one stop shop experience. Being involved in this portion of Real Estate as a service to clients has given me a large knowledge base on income property and how to put portfolios together for investors. I have helped many investors over the years build a portfolio of income property of their own.
Experiential Knowledge
What better knowledge than experiential. If I hadn't been through it myself, how could I expect someone to take my advice? Some of my more favorite moments in Real Estate are walking through a house that is begging for help and brainstorming with my client about what the house needs. Knock out a wall here, add a built in pantry there, combine these two rooms for a large master etc. With a construction background, I can see more options in a home that many pass up.
As a Realtor, when I can give a buyer vision about the changes a house could have made to it and what it would likely cost, I am in my element as an agent. When I can suggest doing a few things to a sitting house and then it sells, I shine. This working experiential knowledge has proved invaluable to my clients over the years and I continually strive to learn more about housing to broaden my knowledge.
Accolades
13 years of experience in Real Estate Helping Clients with;
* Buying and Selling Residential Housing
* Building Investment portfolios
* Buying and Selling Commercial Properties
* Commercial Leasing
* Residential Leasing
* Helping clients buy homes to renovate and sale
* Helping Clients with commercial development projects
— I have also been involved in and have years of experience with
* Restoring older homes
* Building New homes for sale / Construction Projects
* Land Development projects for Clients and Myself
* Managing large investment portfolios
* Managing Homeowners Associations
* Renovating Homes to sale
* Commercial speculation projects

— Numerous times awarded Gold and Silver awards by my local association for sales achievements.
* In the Million Dollar Producer club of Prestige Homes
* In 2016 voted the Best Real Estate Agent in Washington County VA by the readers of the Bristol Herald Courier under "The Best of Washington County"
Giving my time
The Architectural Review Board of Abingdon
* I currently serve on the Architectural Review Board for the Town of Abingdon. This board is responsible for maintaining the old historic structures of the Town. I love carpentry, and in my spare time, I like to create pieces that mirror the old styles when charm and craftsmanship were abundant. (Staircases, knee wall dividers, old columns, railing etc etc.) Serving on this board to me is really preserving an artisan's craftsmanship from a by gone era. There is a lot of old craftsmanship that has been lost over the years by neglect. This board seeks to preserve that craftsmanship.
The Chamber of Commerce for Washington County
* I also serve on the Washington County Chamber of Commerce board. I currently serve as Chairman of the tourism committee. Being a member of this board has been important for me because I keep up with what's new in my area, which, can be beneficial to helping clients gain insight into areas of the community they wish to live in.
Community Clubs
* I am also a member of the Kiwanis Club of Abingdon and can be seen most anytime at our charity events to help the children of our area.
For all your needs in Real Estate, I can help you from the ground up.
Make Your Move with Andrew Neese.
Andrew Neese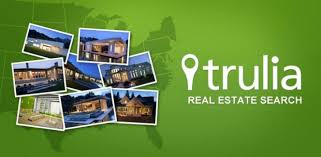 VISIT ME ON ZILLOW and TRULIA!


My Page at Prestige Homes of the Tri-Cities